The M47 1210 during the dawn blue hour at Villány
(Mohács-Pécsi Vasút)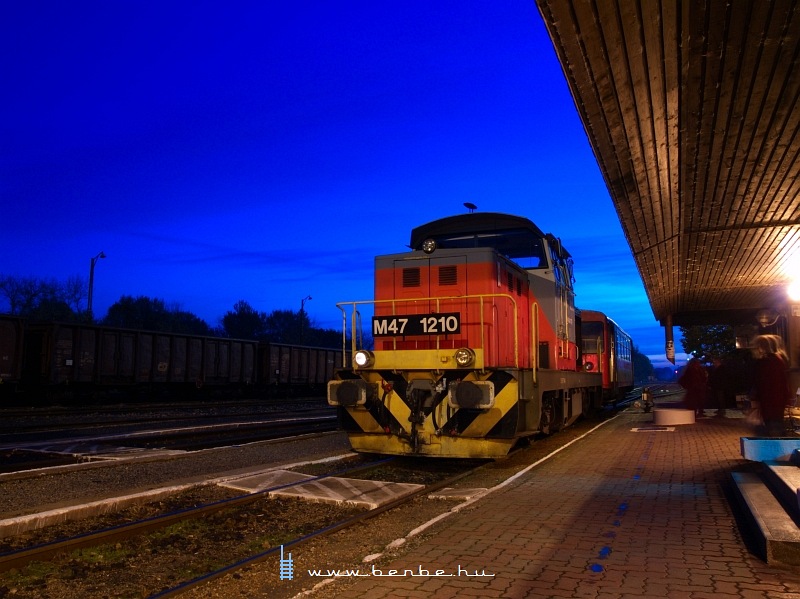 Photo by: Takács Bence
Captured at: 2009:10:28 06:41:36
414 views
The locomotive added to the front of our railcar came to haul goods trains while the Magyarbóly-Villány local is just an unmotorized railcar middle coach which is pulled by the station shunter M47. The little shunting to do can be done during the freetimes of the passanger train.
Photo by Takács Bence
Copyright 2005-2014. www.benbe.hu. Railway photography gallery of Takács Bence.