The Bzmot 185 at Fonyód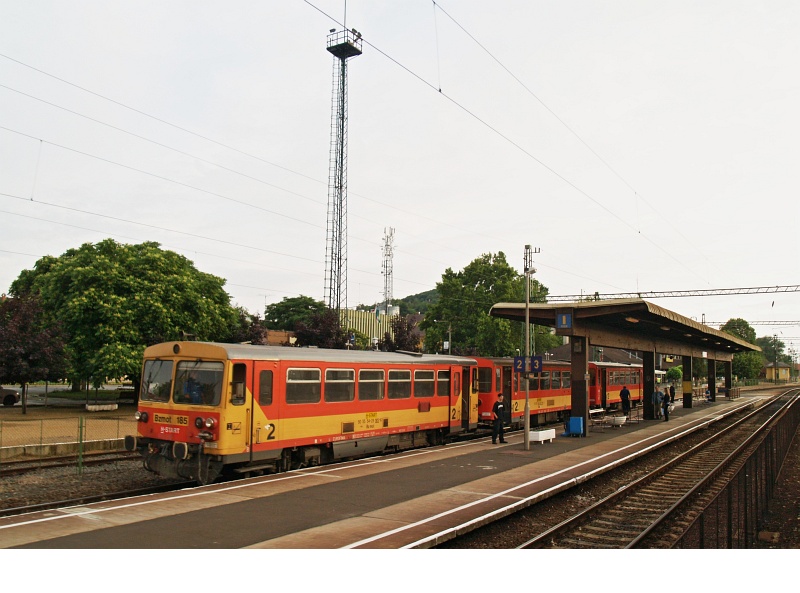 Photo by: Takács Bence
Captured at: 2008:06:08 18:53:41
248 views
The controllers were changed twice. Why can't there be a stop long enough to visit the bar at a station? Why cannot this long-running train bring a buffet car with it? Anyway, if the train stops at every station and runs on a line seldom good enough to go faster than 60 km/h, why is the timetable so loose that we didn't go faster than 40-50 kph, and still arrived early everywhere?
Well, thank you for reading and I wish you a more pleasent journey next time!
Photo by Takács Bence
Copyright 2005-2014. www.benbe.hu. Railway photography gallery of Takács Bence.