The 163 051-6 with the Zsolna-Poprád slow train at Ruttka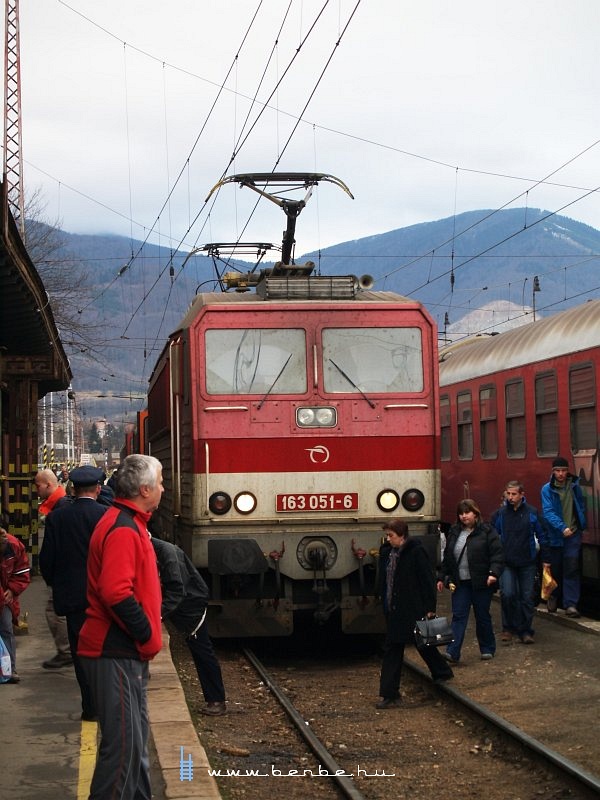 Photo by: Takács Bence
Captured at: 2008:12:16 11:13:16
1868 views
After passing the Vág river on this spectacular bridge
we arrived at Ruttka (Vrútky). At the end of the 20th century it belonged to Túrócszentmárton (Martin), but now it s independent again, and already a city of its own. We can be positive that it had been the railways that made a city of Ruttka.
Photo by Takács Bence
Copyright 2005-2014. www.benbe.hu. Railway photography gallery of Takács Bence.