40 62 003-1 at Szolnok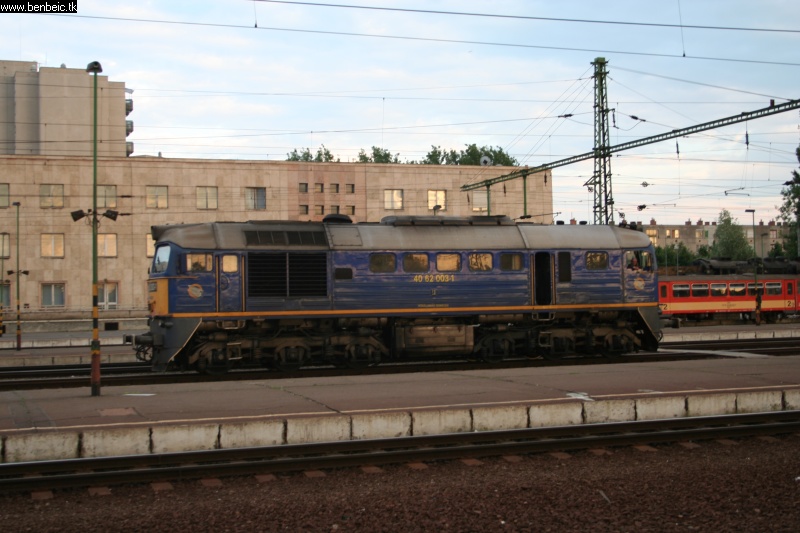 Photo by: Takács Bence
Captured at: 2006:05:16 19:01:15
335 views
I got down from the Ic at Szolnok to go home with a stopping train. ICs go to the Keleti, stoppng trains go to Nyugati and Keleti as well, but I had a train home from Nyugati. The train didn't wait for me, which is a nonsense, as the timetable says it should have.
Photo by Takács Bence
Copyright 2005-2014. www.benbe.hu. Railway photography gallery of Takács Bence.