The Bzmot 356 at Csenger
(Szatmár-Mátészalkai HÉV, Mátészalka-Csenger vasútvonal)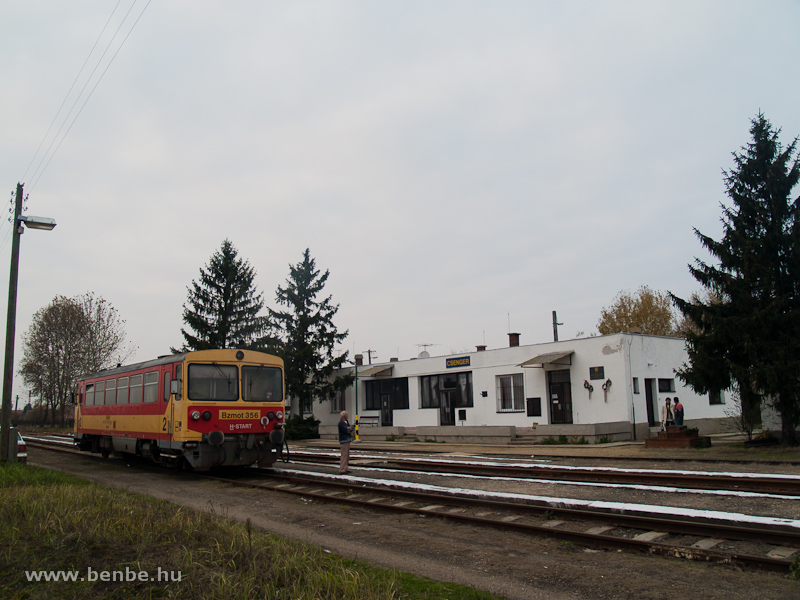 Photo by: Takács Bence
Captured at: 2009:11:14 15:53:06
445 views
It is another, endangered railway, the number 114 Mátészalka-Csenger, a line that served as the connection from the small market town of Mátészalka to the regional centre Szatmárnémeti. Currently there are no trains and part of the line is removed to Romania, though it would be more important than the working connection to the smaller Nagykároly (Carei, Romania).
Photo by Takács Bence
Copyright 2005-2014. www.benbe.hu. Railway photography gallery of Takács Bence.