The fast train Liptov is climbing near Csorba megálló (Štrba zastávka, Slovakia)
(Kassa-Oderbergi Vasút)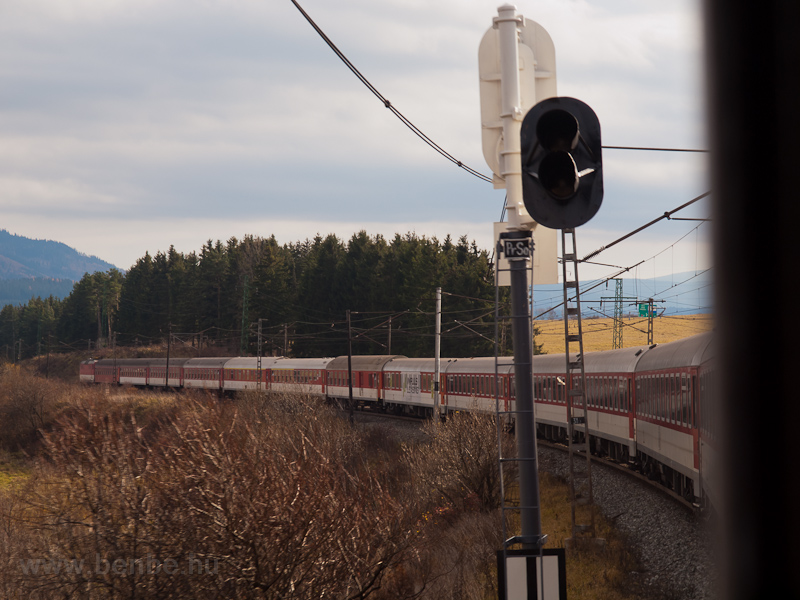 Photo by: Takács Bence
Captured at: 2010:11:05 12:39:32
1014 views
They had to attach a banker to help the train up the steep grade until Štrba. Of course, there is a car for luggage and bikes as well as a dining car packed with patrons. The signal is interesting too: it has the very old, rounded shape and you can see that the signal in the wrong direction has less aspects than in the correct.
Photo by Takács Bence
Copyright 2005-2014. www.benbe.hu. Railway photography gallery of Takács Bence.