The M44 403 at Pilisvörösvár
(Budapest-Esztergom-Füzitői HÉV)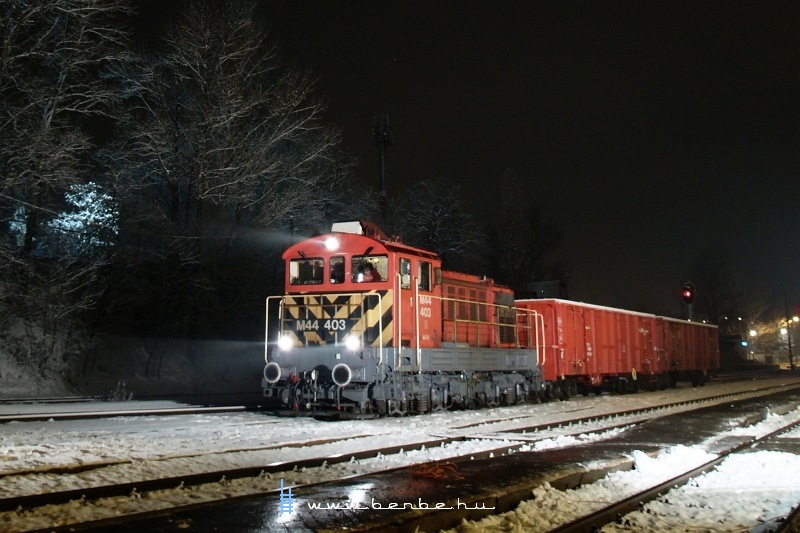 Photo by: Takács Bence
Captured at: 2009:02:10 21:11:24
326 views
Of the four lights you could only notice the background filler in the photo, as we could set up the 500 W main lights outside the photo's edges. Now the background lamp is removed to let the train pass while the stronger lamps of the locomotive paint the wet air in three beams.
Photo by Takács Bence
Copyright 2005-2014. www.benbe.hu. Railway photography gallery of Takács Bence.