Author: Takács Bence
Captured at: 2010:05:07 07:07:55

366 views
Perhaps the most exquisite construction of the line is the viadukt at Kvasi, where the railway crosses the valley high above the water, not just as an ordinary bridge.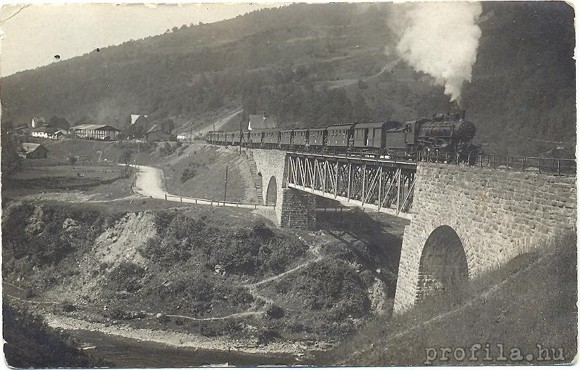 Kvasi viadukt in the Hungarian times - a class 324 steam locomotive is pulling a long passenger train across
Photo source: postcard from profila.hu (unknown URL)
Photo by Takács Bence
Copyright 2005-2017. www.benbe.hu. Railway photography gallery of Takács Bence.