We have arrived to the Engadine - container-transporter craddle cars stored at Bever station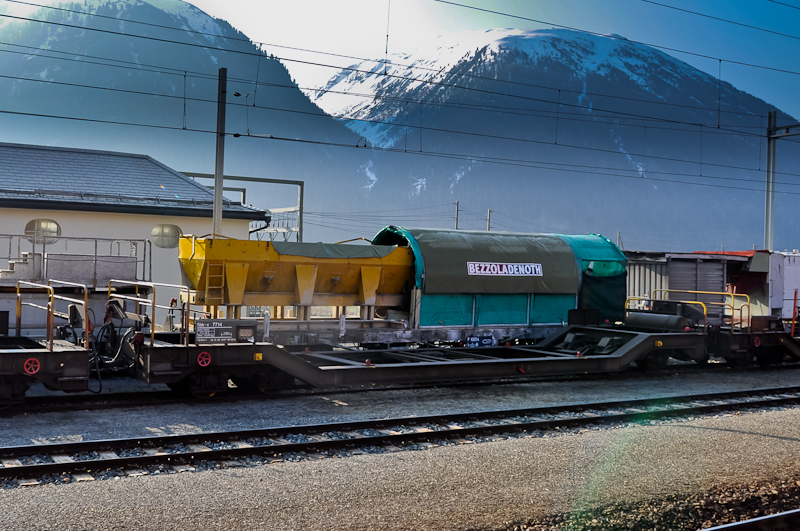 Photo by: Lászlófi Károly
Captured at: 2010:04:19 08:46:29
659 views
The railway in the Inn valley (the Engadine) branches off at Bever station from the Albula railway. The Eastern ramp is not very long, the track descents from the summit in the tunnel on 1823 metres to a mere 1710 metres in Bever, from which the railway is practically horizontal until Celerina. Most of the REX trains servicing the Albula railway don't call at Bever, a connection to the Engadinerlinie, as well as towards the Bernina-pass is provided at Samedan.
Photo by Lászlófi Károly
Copyright 2005-2014. www.benbe.hu. Railway photography gallery of Takács Bence.