The ÖBB 5047 038-4 in a mirror image at St. Pölten
(Westbahn)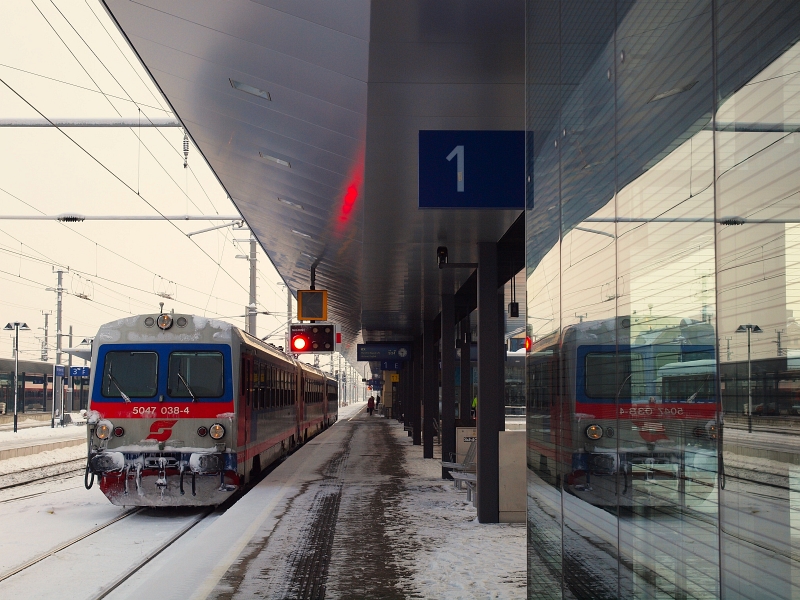 Photo by: Takács Bence
Captured at: 2010:12:04 10:30:37
1243 views
A three-part DMU on a closing branch line? In fact only two will go till St. Aegyd as one of them will detach to go to Hainfeld. The other line will not cease entirley from december, the ÖBB only uses the well-known slicing up tactic.
Photo by Takács Bence
Copyright 2005-2014. www.benbe.hu. Railway photography gallery of Takács Bence.