The M47 1301 at Sajómercse stop
(Eger-Putnoki HÉV)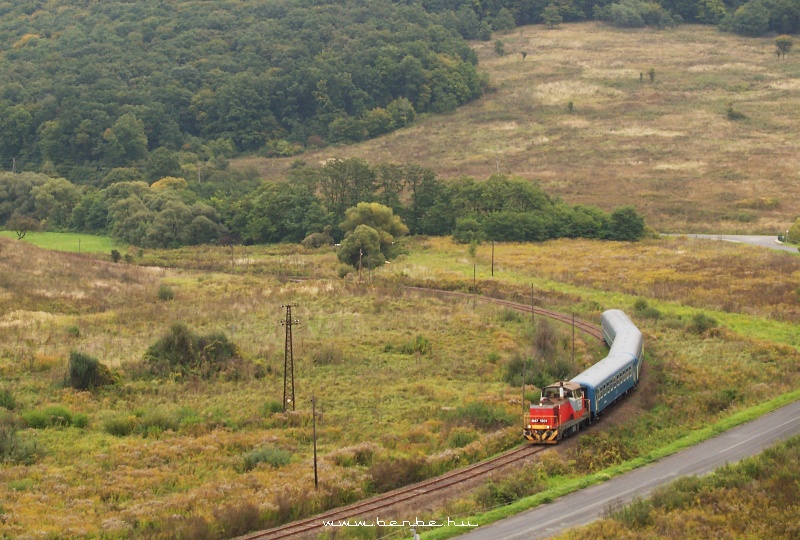 Photo by: Takács Bence
Captured at: 2008:09:27 09:49:39
537 views
The chief organizer Endre gave me a large folder of papers and the heavy wreath we brought to celebrate the 100th anniversary of line 87. I boarded the IC Avas's motor car with these, two doen beers for the buffet and my big backpack filing up the bicycle storage of the InterCity EMU.
Photo by Takács Bence
Copyright 2005-2014. www.benbe.hu. Railway photography gallery of Takács Bence.