The M41 2162 at Nagyecsed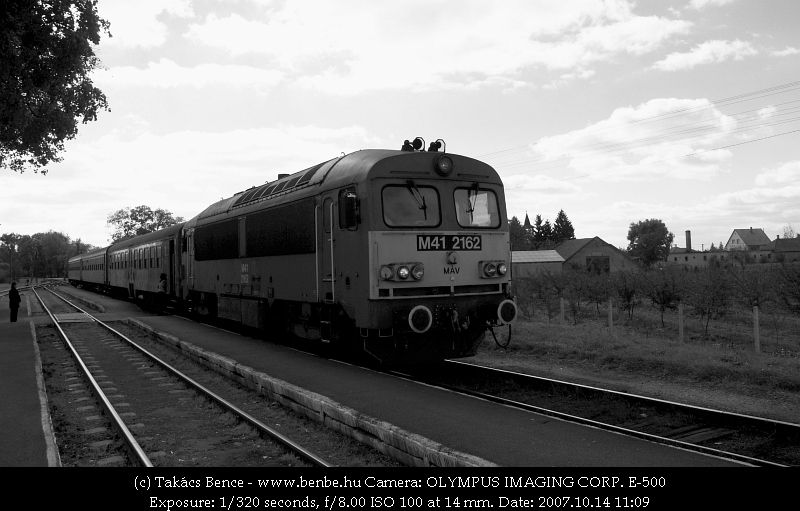 Photo by: Takács Bence
Captured at: 2007:10:14 11:09:47
474 views
After departing from Tiborszállás the railway goes a bit further from the Kraszna river, then crosses it with a short truss steel bridge. After the bridge is the siding of Rákóczi MGTSZ, named after the Transylvanian monarchs who owned the fortress, built on four islands of the moor, for centuries. The siding is now unused. While the fruit plantations are still there and the processing buildings stand fruits and deep-frozen products are carried by road vehicles.
Photo by Takács Bence
Copyright 2005-2014. www.benbe.hu. Railway photography gallery of Takács Bence.