The Bzmot 369 at Kocsord alsó station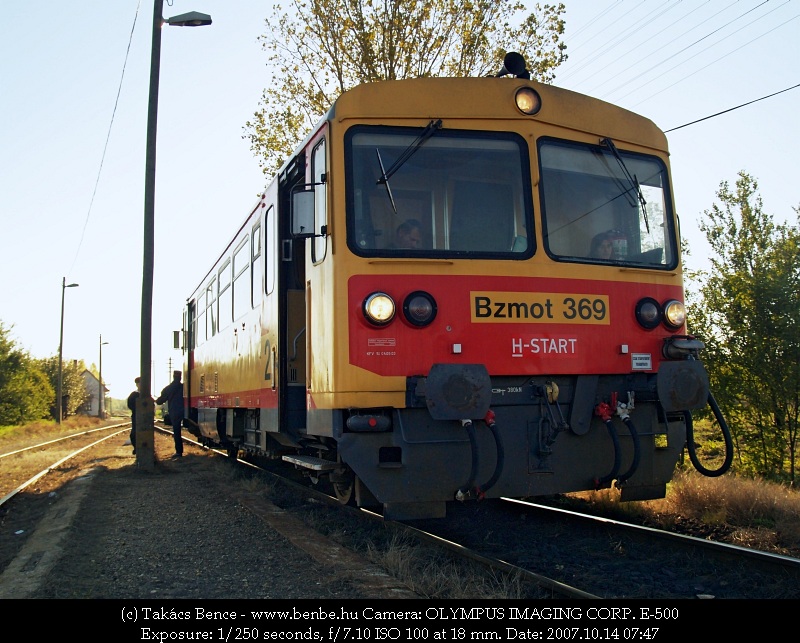 Photo by: Takács Bence
Captured at: 2007:10:14 07:47:01
118 views
Freight traffic on line 114 is low; the Mátészalka shunter sometimes brings cars to Csenger and a siding near Porcsalma-Tyukod.
The railway is taking the staff lavishly as there's a ticket officer and a traffic manager a Csenger though the controller could give tickets to the few passangers and the solo railcar doesn't need a assistance for switching direction. It's no surprise that the ministry considers keeping this route too expensive though it could be a lot cheaper and I believe people living here deserv as much as a railway if everything else is denied from them.
Photo by Takács Bence
Copyright 2005-2014. www.benbe.hu. Railway photography gallery of Takács Bence.